SOY CANDLES BY P.F CANDLE CO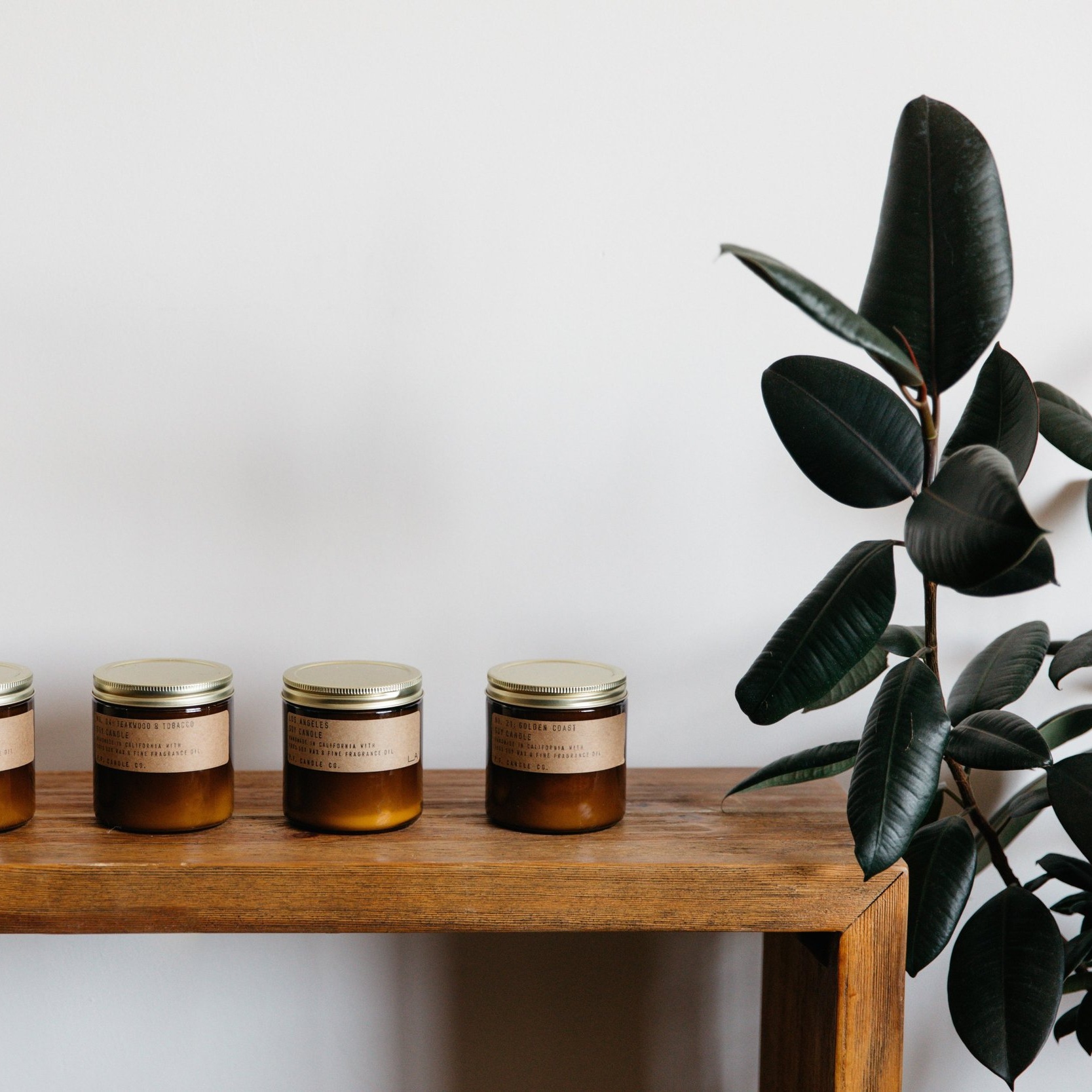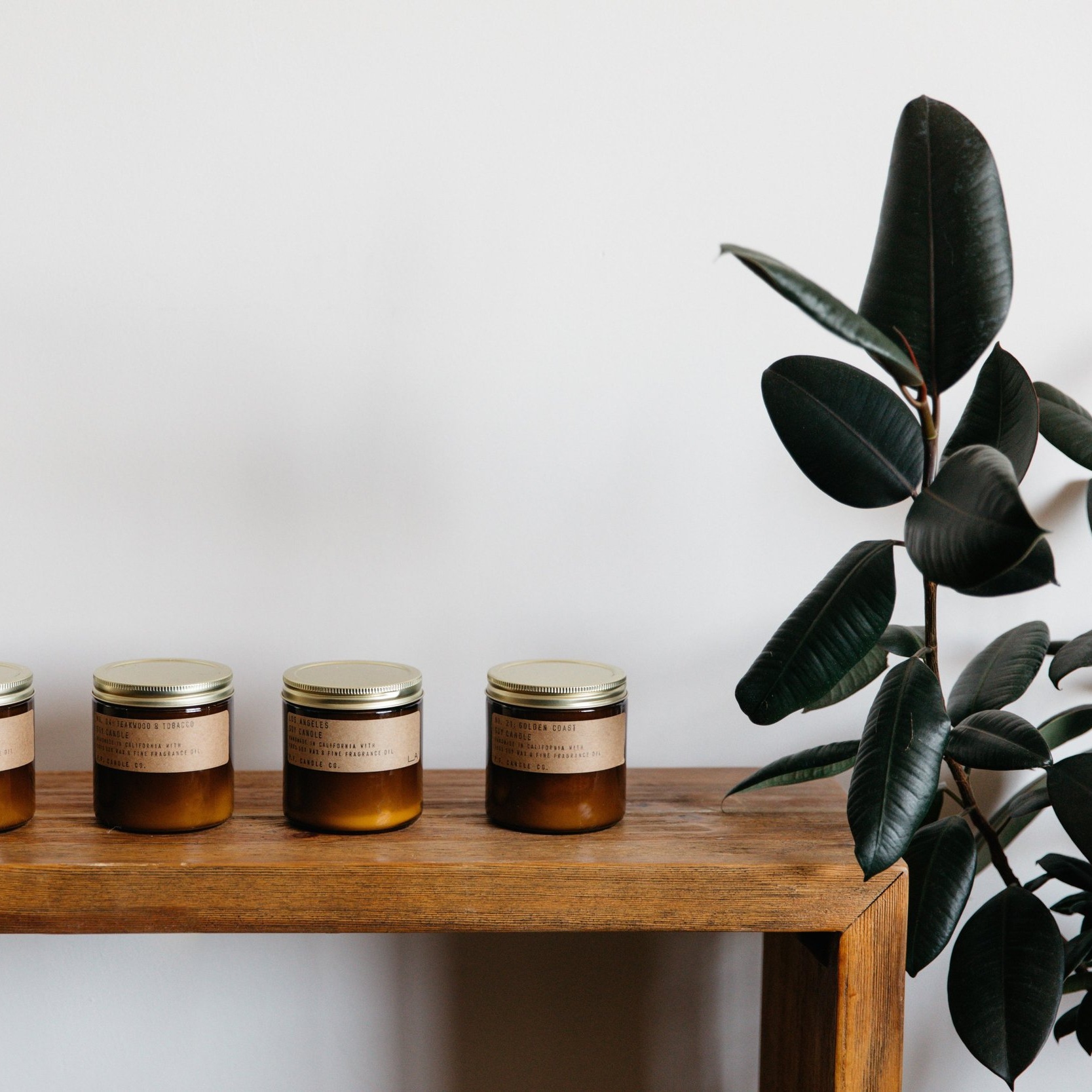 SOY CANDLES BY P.F CANDLE CO
NO. 4: Teakwood & Tobacco - The one that started it all. Some call it the boyfriend scent, we call it the O.G. (LEATHER : TEAK : ORANGE)
NO. 11: Amber & Moss - A weekend in the mountains, sun gleaming through the canopy (SAGE : MOSS : LAVENDER)
NO. 28: Black Fig - Backyard fruit trees, something baking in the oven. A little spicy and just sweet enough (EVERGREEN : MISSION FIG : SPICE)
Los Angeles - Overgrown bougainvillea, canyon hiking, epic sunsets, city lights (REDWOOD : LIME : JASMINE : YARROW)
*****************************************************************
100% natural soy wax, cotton wick, phthalate-free fragrance oil.
DIMENSIONS: 7.2 oz (Burn time 40-50 hrs) // 3.5oz (Burn Time 20 - 25hrs)
Designed and Produced in Southern California. All products are vegan, cruelty-free and phthalate-free.
P.F. Candle Co. contribute a potion of profits to various charities, this year they are contributing towards a regional food bank, The National Defence Council and a Women's Centre. These organisations represent issues such as environmental advocacy, ending homlessness, empowering women and fighting hunger.
Only 3 available
Only 3 available
Only 3 available
Only 3 available